TAH-e-SH

‎
Video exhibiton | 03.12. - 14.12. 2021
Sara Bonaventura, Caspar de Gelmini, Tina Willgren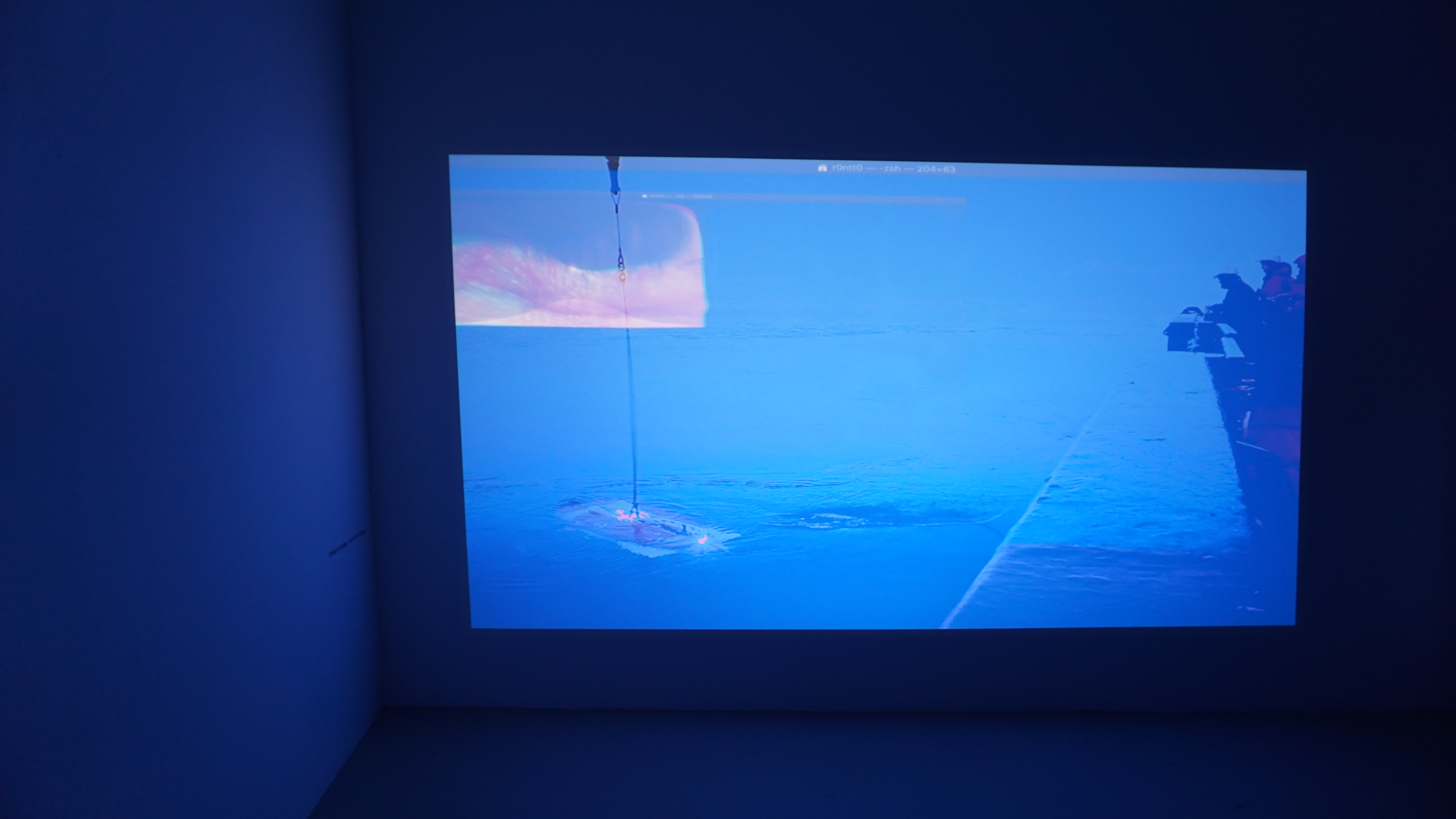 Caspar de Gelmini: Life in The Future
TAH-e-SH
تهش is part of the second edition of Paadmaan Video Event in collaboration with L60 happen in Saarbrücken, Germany by selected three videos of its archive.
Paadmaan Video Events
is an international periodical that surveys current video-based forms of art as an expansive, multi-venue event born in Tehran, Iran. Organized by Paadmaan Projects, the Event considers 'video' as it's central theme. (
https://paadmaan.org/#
)
Sara Bonaventura: Chronoscope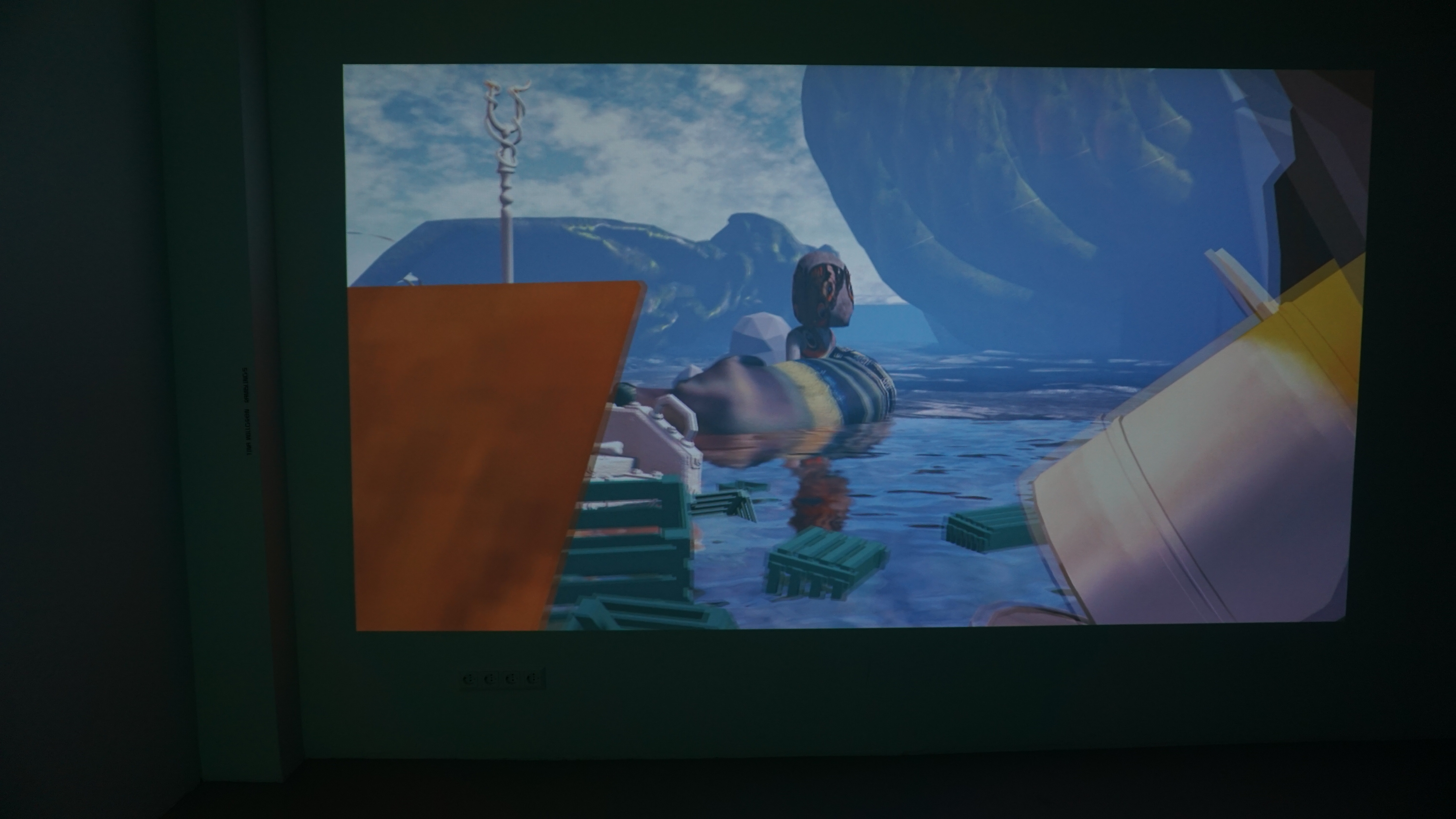 Tina Willgren: Ramblings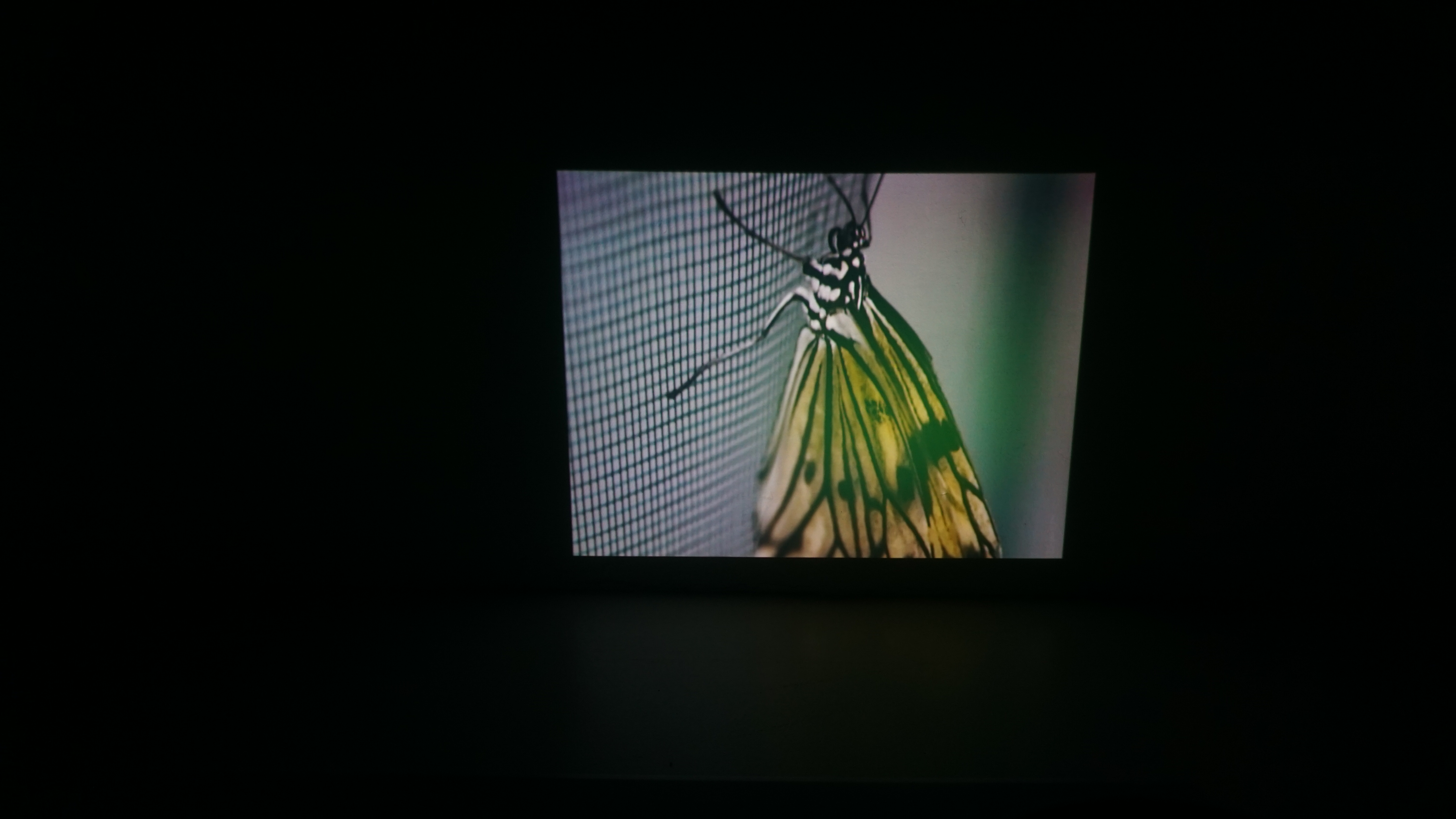 Sara Bonaventura: Chronoscope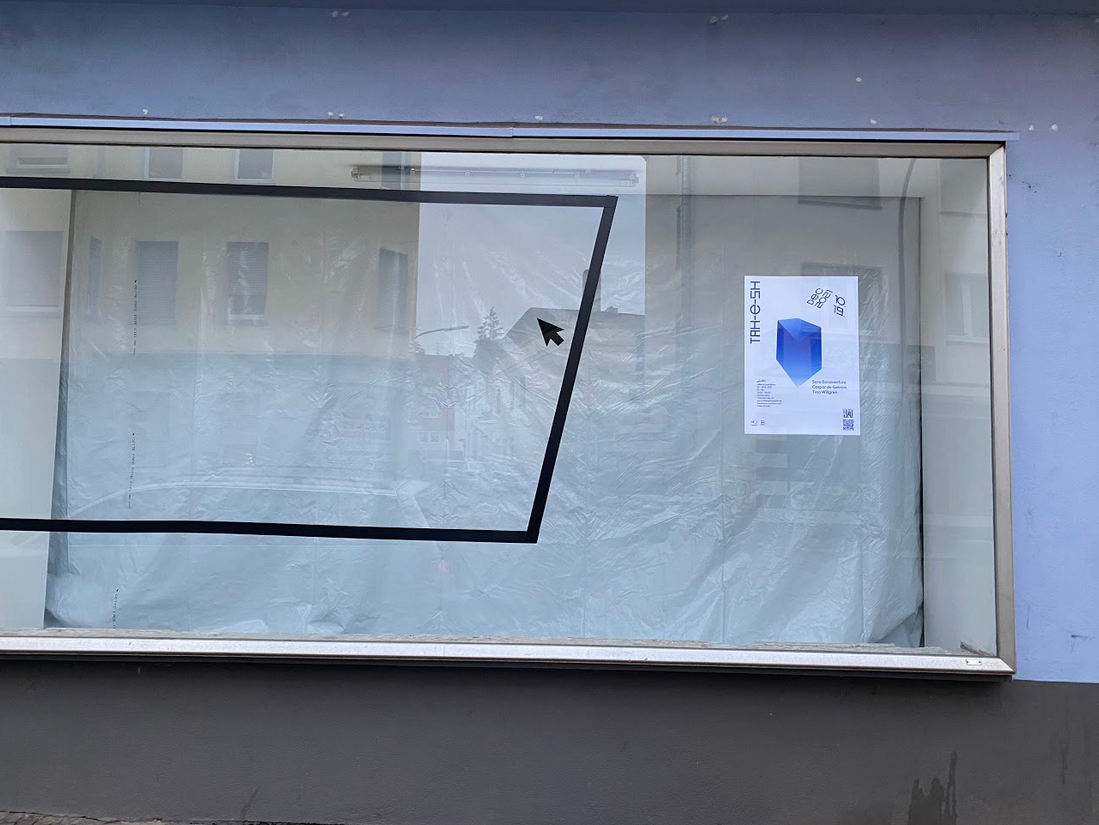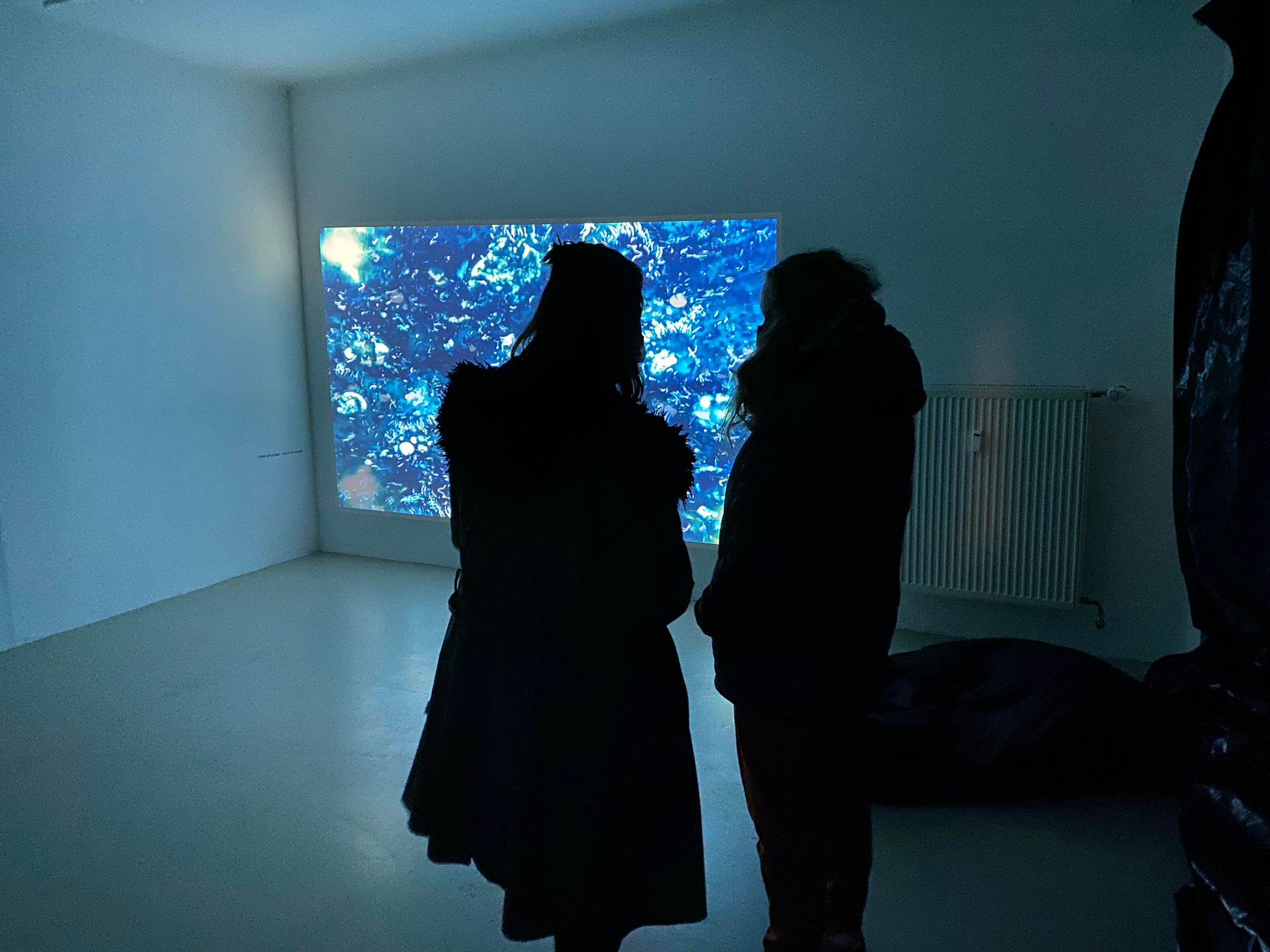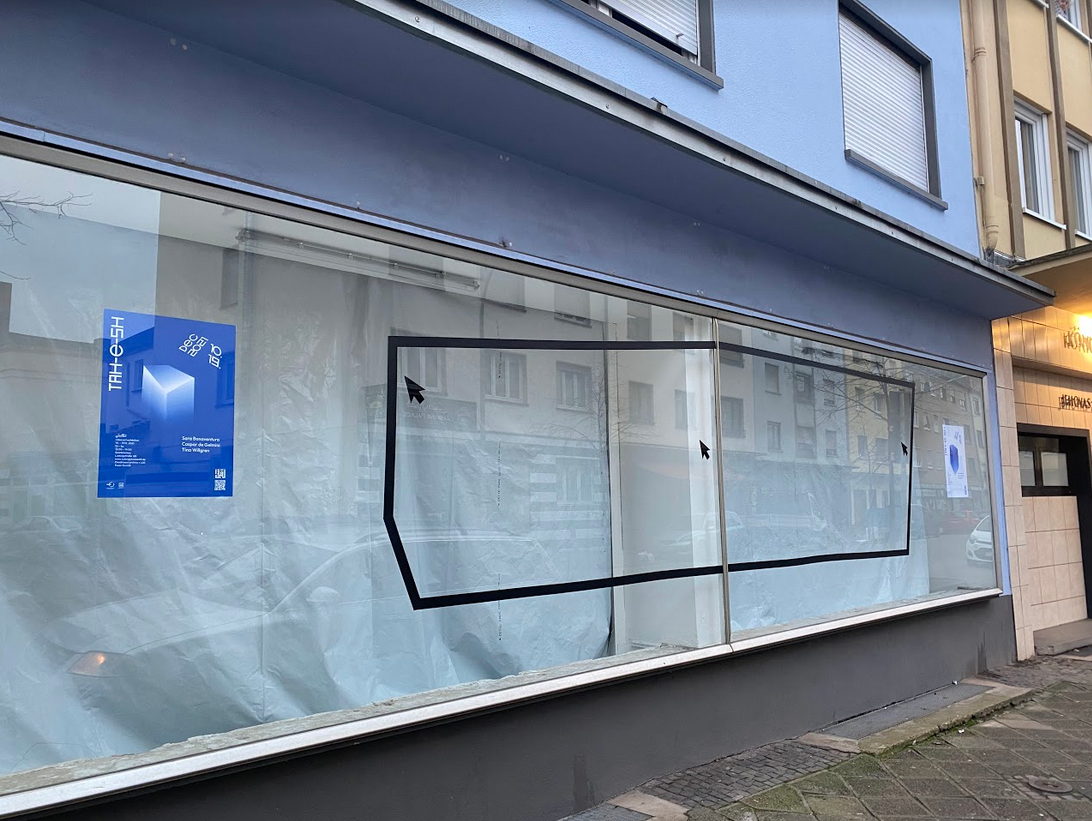 Sara Bonaventura
Italy
Sara Bonaventura is an Italian visual artist.As independent videographer she has been collaborating with performers and musicians, directing clips, adv, curating visuals in clubs. Her video works have been screened worldwide; at the Anthology Film Archives, NewFilmmakers NY series, for Other Cinema at San Francisco ATA Gallery, at the Ann Arbor Film Festival, the Miami New Media festival, the LA Echo Park Film Center and more. She won the Veneto Region Award at the 10th Lago Film Fest in 2014 and a merit for the 2019 Sino per NIIO Illumi- nation Art Prizes, with one of her work displayed in Hong Kong in one of the world biggest public screen; she has been selected for several residencies, ie in 2016 by Joan Jonas at Fundacion Botin (Spain). Recently selected for the ISEA 2019, the International Symposium for Electronic Arts, in South Korea. She is currently working on her rst feature lm, Forest Hymn for Little Girls.

Chronoscope (1:0)
"There is nothing in a caterpillar that tells you it's going to be a butterfly." R. Buckminster Fuller
Chronoscope is apparently an entropic way to see the past, but what if the past tells us more about the future than we usually think? We are now in a point where we should just take a step back. Ephemeralization is not the answer maybe, but this ephemeral symbol, the butterfly, stands for self organizing, self-regulated, self-su cient – but never fixed or rigid – systems in nature. The metamorphosis from larva to caterpillar to butterfly is the core of the work. One screen is a flashback, the other a flash-forward. The present is there, but in between, not easy to be grasp.
This film is about my artwork, but documenting the HK site specific version. Chronoscope has been recently screened in this format, as video documentation of the public screen, ie in Copenhagen Den Frie a couple of months ago. The first version was a single channel video, and it has been projected in di erent venues, including the legendary Anthology Film Archives in NYC. But for this version I readapted the work site specifically, as a split screen, due to the display in HK. I got a fourth Prize, for the Sino per Niio Illumination Art Prizes. In the work I played with flashback from the beginning. A very simple trick, from early cinema time. But something clearly possible only in a cinematic experience where past and future are intertwined in the very present. So the idea for this last version was a chiastic structure between the two screens. The metamorphosis from larva to caterpillar to butterfly is the core of it. One screen is a flashback, the other a flash-forward. The present is there, but in between, not easy to be grasp. Also due to the mesmerising atmosphere, the two intertwined temporal dimensions seem indistinguishable and almost interchangeable. A time warp. But the entire video was an invitation to slow down, meditate, even in such hectic city.
Caspar de Gelmini
Germany/Italy
Caspar de Gelmini studied after a preparatory training in composition in Berlin at the University for Music and performing Arts Rostock where he obtained his baccalaureate exam. He then studied until his Diploma Examination at the University for Music Franz Liszt in Weimar. He took postgraduate Studies at the University Mozarteum Salzburg as well as a Master degree from the State University of Music and Performing Arts in Stuttgart. During his studies he was Exchange Student at the Royal College of Music in Stockholm, at the University for Music in Basel, at the Conservatoire national supérieur de musique et de danse de Paris and at the IRCAM. His teachers majoring in composition were: Helmut Zapf, Peter Manfred Wolf, Michael Obst, Annette Schlünz, Pär Lindgren, Karin Rehnqvist, Georg Friedrich Haas, Michel Roth (music theory), Tristan Murail, Marco Stroppa, Frédéric Durieux and Hèctor Parra. He is also studying Fine Arts with focus on Video with Prof. Michael Brynntrup at the University of the Arts Braunschweig. He received several awards in the field of Video Arts. He was a finalist and winner of the Weimar Spring Festival Award (2007 ,2005), winner of the BMW Composition Prize of Musica Viva in Munich (2010 ,2008), winner of the Reading Panel IRCAM (Manifeste 2012; Cursus 2014) and a finalist in the OE1 Talentebörse composition prize in Austria (2013). Scholarships: Gerda and Luigi Prade Foundation, Oscar and Vera Ritter Foundation, Friedrich Naumann Foundation for Liberty, Studienstiftung des deutschen Volkes, German Academic Exchange Service. Since 2007, his works are published by Verlag Neue Musik Berlin. He worked with the Bavarian Radio Symphony Orchestra, the Ensemble Intercontemporain, Ensemble Recherche, IRCAM Centre Pompidou, Work in Progress Berlin, Ensemble Phorminx Darmstadt, Ensemble Junge Musik Berlin and many others.
Life In The Future (4:24)
For some time now I have been dealing with a mixture of contemporary music and video art.This type of music has a long tradition in Germany and can be shown both in the context of a new music festival, but also at media art festivals or in galleries and museums. On the one hand, this music requires knowledge of instrumental music and live electronics, on the other hand, it requires knowledge of photography and image processing. IRCAM software such as Max Msp, Open Music and Jitter are used here. The goal is to create an interface between music and art. In this context, many courses of study such as «Sound Studies» or «Music and Media Art» were created in Germany.
In my work I cooperate with scientists from the Humboldt University Berlin and the Charité Berlin and research cells with regard to their graphical, typological structures, on the other hand I deal with various plant species in the botanical garden. For this I use typological processes that are based on Bernd and Hilla Becher and their Düsseldorf school.

Tina Willgren
Sweden
Tina Willgren is a visual artist working primarily with moving images. She lives and works in Stockholm, Sweden, where she received her MFA at the Royal Institute of Art in 2005. In her videos and installations, she explores the mind and body in relation to the contemporary world. Recent activities include "Konstpaus", video works for display at three big screens in central Stockholm during night time in June/July 2021 (a project initiated by Stockholm konst), the solo exhibition "After Hours" at Galleria Ars Libera,
Kuopio, Finland. During the autumn of 2021 she is artist in residence at Riddergade AiR, arranged by Viborg Kunsthal, Denmark.
Ramblings (4:15)
Ramblings depicts a number of characters moving about in a scrap land. Mythological shapes, images reminiscent of product advertisements and half-baked 3d-models show up in a haphazard way, mirroring the image flow of the internet era and the mental processes involved when making meaning of the world.
Curators:
Foad Alijani, Donya Bagheri, Vera Freier
Graphics:
Niklas Reiprich, Vera Freier
Photos:
Vera Freier